By LUIS ANDRES HENAO, HOLLY MEYER and PETER ORSI
Easter's message of renewal will be especially poignant this year for four U.S. congregations rebounding from disasters.
Their churches were destroyed by a tornado in Kentucky, gutted by a blaze in New York City, shattered when Hurricane Ida hit the Louisiana coast, and filled with smoke and ash by the most destructive wildfire in Colorado history. For the pastors, Easter's promise of hope couldn't be more timely as their resilient congregations come to terms with what happened and prepare for what's next.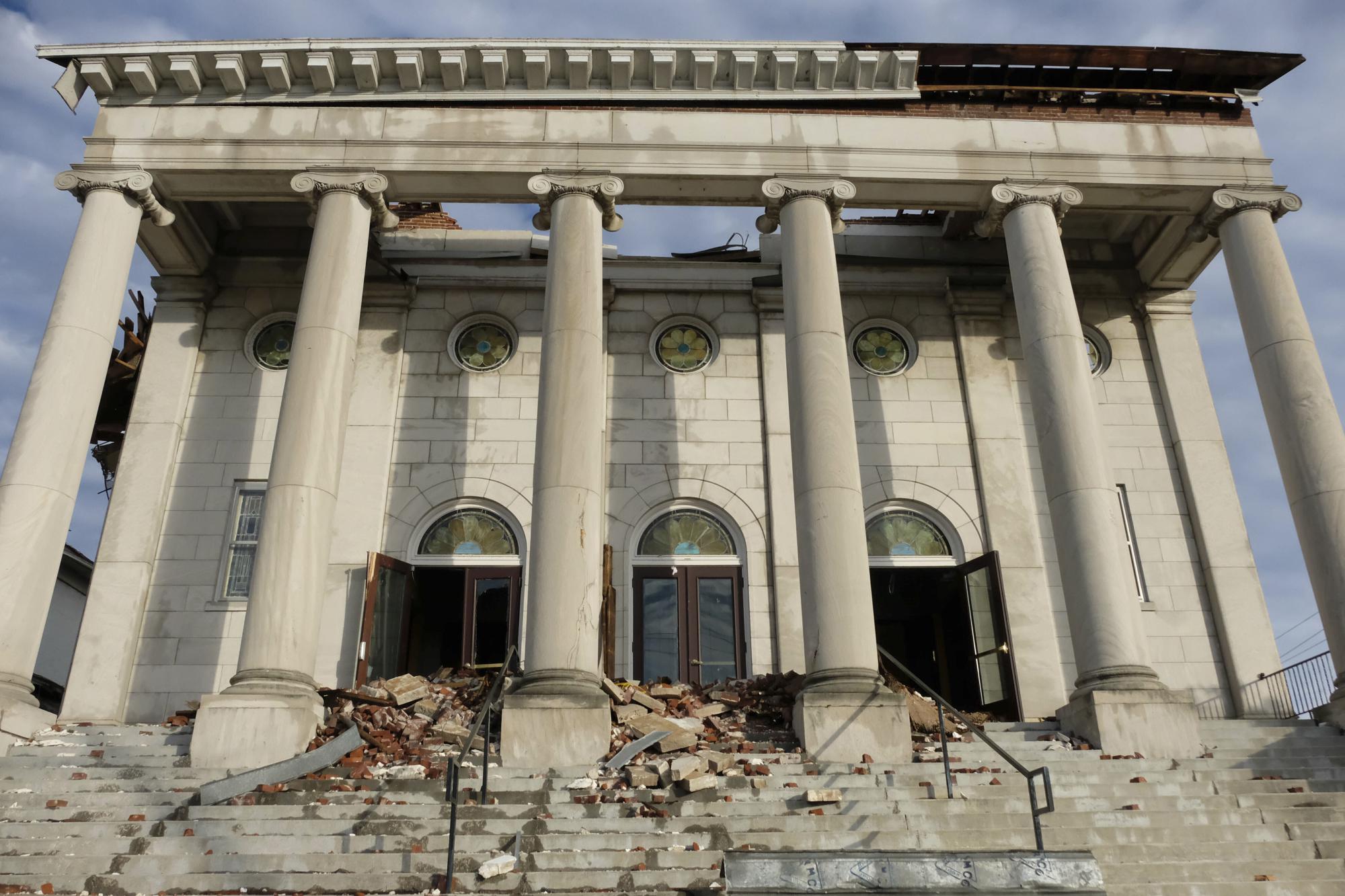 KENTUCKY
Members of Mayfield First United Methodist Church will not be celebrating Easter in their 100-year-old sanctuary. They can't.
A Dec. 10 tornado ripped apart their stately building as it carved a deadly path through the western Kentucky community of about 10,000 people. A demolition crew tore down the rest.
Instead, on Easter Sunday, members will walk into their temporary home, Christ United Methodist Church, to mark the holy day.
"That's going to be tough," said the Rev. Joey Reed. He rode out the storm at Mayfield First, wondering if he would live to officiate his daughter's wedding.
Reed started ministering soon after, encouraging his roughly 100 church members to pivot from suffering to servanthood. Congregants walked through the disaster zone assessing needs, passing out thousands of dollars in gift cards and helping residents rescue belongings.
"The example of Jesus Christ is the suffering servant," he said. "When we turn away from our own difficulties … we are able to let go of our own pain for a minute and focus on our neighbor, which is the core strength of Christianity."