By Nick Beake, BBC Verify correspondent & Kostas Kallergis, senior Europe producer
(BBC) – New evidence found by BBC News casts further doubt on the Greek coastguard's version of events surrounding last month's deadly migrant boat sinking, in which up to 600 people died.
Two survivors have described how the coastguard pressed them to identify nine Egyptians on board as traffickers.
A new video of the overcrowded boat foundering at sea also challenges the Greek coastguard's account.
It was taken when the boat was said to be on a "steady course".
BBC Verify has confirmed the footage was filmed when the coastguard claimed the boat was not in need of rescue – and was in fact filmed by the coastguard itself.
We have also confirmed that the larger vessel in the background is the oil tanker Faithful Warrior, which had been asked to give supplies to the migrant boat.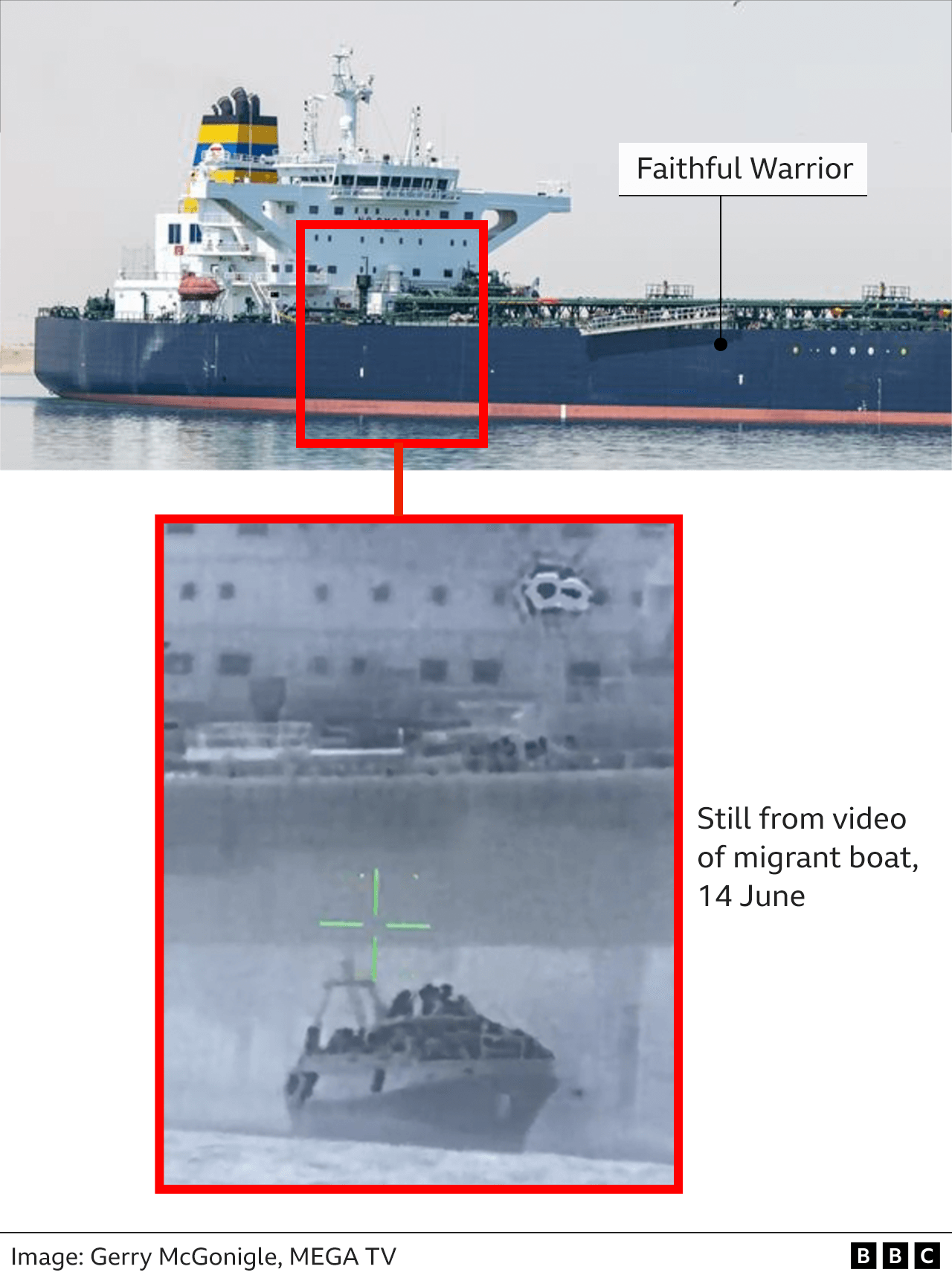 The official Greek coastguard account had already been challenged in a BBC Verify report – but now we have seen court documents which show serious discrepancies between survivors' witness statements taken by the coastguards, and the in-person evidence later presented to a judge.