How has Iran cracked down on the protests?
Khosro Kalbasi Isfahani BBC Monitoring reporter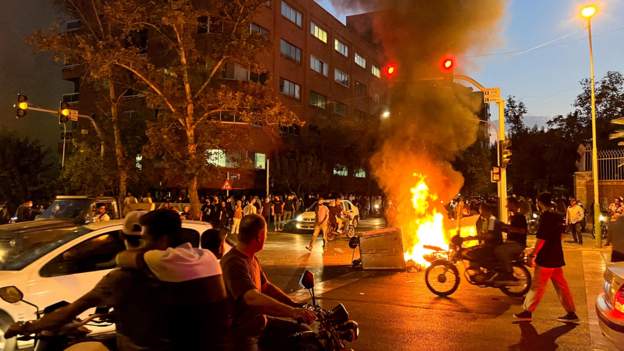 In response to the protests, the Islamic Republic has unleashed brute force.
The number of reported deaths vary, but Norway-based Iran Human Rights says at least 234 protesters, including 29 children, have been killed by security forces so far.
Among the detainees are 44 journalists, according to the Committee to Protect Journalists.
Multiple technology experts and online freedom activists have also been arrested, rights group Article 19 says.
In addition, the state has resorted to threatening protesters with the death penalty to deter defiance.
At the same time, the authorities have blocked all international social media platforms and messaging tools.
They have also throttled access to the internet and deployed aggressive methods for targeting censorship circumvention tools like VPNs and proxy services.
Despite all this, evidence of state violence against protesters has trickled out of Iran with each incident adding fuel to public anger.