By Joel Gunter
(BBC) – Residents of the Ukrainian port city of Mariupol have told the BBC they are trying to survive a relentless barrage of Russian shelling that has smashed residential districts and cut off power and water supplies.
"There has been no light, no heat, and no water now for two full days and we have hardly any food left," said Maxim, 27, an IT developer who was hiding in his grandparents' apartment on Thursday morning.
"Food and medicine is not moving in Mariupol now. The local government tried to give (out) bread and water but it is gone," he said. "I filled the bath with water before the water stopped. We have about five litres left."
Maxim left his apartment after the Russian invasion began last week to be with his grandparents, who are in their eighties and cannot leave their sixth-floor, city-centre apartment. The three of them are sheltering in the hallway of the apartment from a barrage of shelling, with Maxim's two cats and his parrot.
"The shelling started again at 6 am this morning," he said. "The city was completely black overnight, there was no source of light apart from the explosions. It was quiet for a few hours but then at dawn, it started again. We can hear it now from every direction. We are terrified."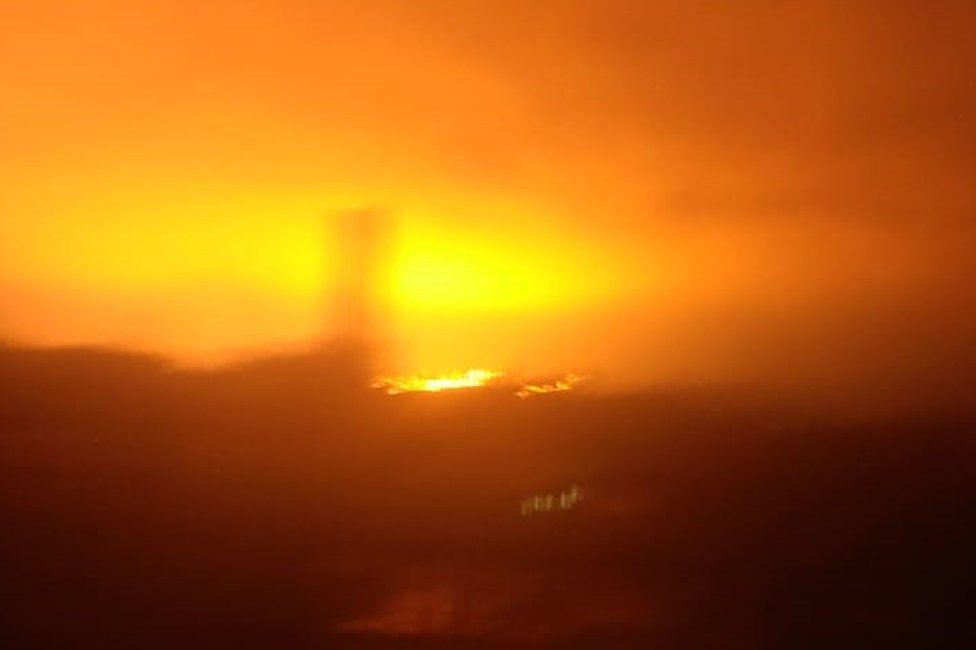 Mariupol, a city of 400,000, is a key strategic target for Russia, because seizing it would allow Russian-backed separatist forces in eastern Ukraine to join forces with troops in Crimea, the southern peninsula annexed by Russia in 2014.